The 10 Wonders of Venice they never told you about
If such a place exists, that is like time travel, that place is Venice. One of the most astonishing cities in Europe due to its canals and characteristic aesthetics, they also call it the city of love. There are people who claim that during summer the canals give off an unpleasant stench all over the city; others deny this…..so do not fall for any of the legends or myths,  instead we offer you a series of fun facts that you might not have known about and the wonders of Venice:
Venice is formed by exactly

118 Islands connected by 455 bridges

.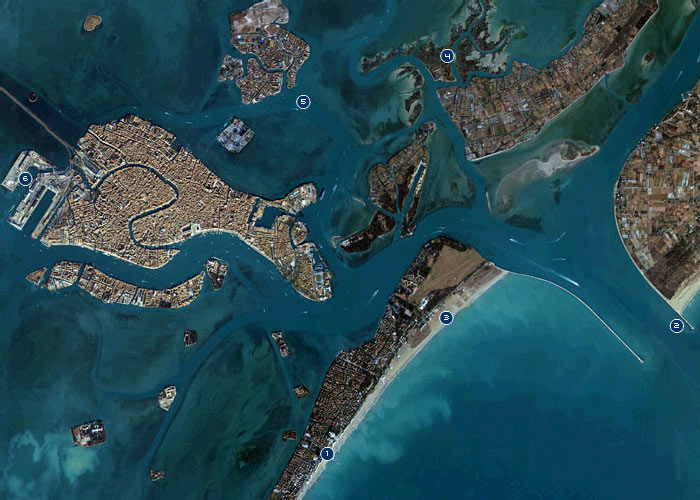 Another one of the wonders of Venice. The world famous

carnival of masks

takes place in this city. The tradition originated from the years 1296 – 1706, where nobility would put on disguises in order to go outside and mix with the public. Since then the masks have become the most important element of the carnival. The costumes that they put on are characteristic of the 18

th

century. They wear the

nobile maschera

and the

maschera of galeone

, which is a white mask with black silk dress, or dark colours and a three-point hat. After 1972 they have been using other colours for the costumes, although the masks continue to be mostly white, silver, or golden. At the moment, the tradition is that the

natives disguise themselves with ostentatious and beautiful disguises to expose themselves to tourists

who only wear simple masks.
Since the 9

th

century, for almost a thousand years, Venice was the

most important economic power in Europe

. It received the name

Serenísima República de Venecia

and was a city-state situated in the north of Italy, on the shores of the Adriatic Sea. Its capital was the current city of Venice. It existed as an independent state from the 14

th

century until 1797. It also received the name of

Serenissima Repubblica di San Marco

, thanks to Saint Mark; it's patron saint.

There is no doubt that,

the bridges are very famous

in Venice, with the last one built by a Spaniard in 2008. Luckily for tourists, the main core of Venice is accessible thanks to its 354 bridges. Of course, a good map is convenient so that you are not wandering eternally 'from bridge to bridge', like a game of duck, duck, goose. Knowing all of this is almost impossible, but next I will tell you about the most famous things, the things that you usually see when you are visiting Venice.

In Venice you are going to let out a laugh at the traffic signals, given that they say:

Danger, Gondola!

Although we cannot precisely call them means of transport, it is an attraction which will allow you to see things that would otherwise be inaccessible.

The official rate to ride on a gondola for 30 minutes is 80 euros

; otherwise it is 100 euros after 7 o'clock. Additional services such as singing or playing an instrument are charged separately. We must emphasise that the majority of gondoliers ask for more money, as they do not work against the official rate.
You have to try

Spritz, the Venetian cocktail

which is an excellent and delicious combination of prosecco (white wine) and Aperol. An olive and an orange slice will make your drink even cooler. There is no single way of making the spritz, but the barmen themselves have their own recipes. The alcoholic level, therefore, is variable, but we can estimate that it is around 15%. The place where the Spritz ritual is mostly consolidated is in the 'Mercà' area, in Venice.
Of course,

the best form of transport is by boat

in all its various forms:

vaporetto

(like that of a bus, [water taxi or waterbus]), boats, motorboats and romantic gondolas! Taking into account that

the price of a ticket is valid for 60 minutes for 7 euros,

depending on how often you take the vaporetto, it might be a better option to buy a Travel Card.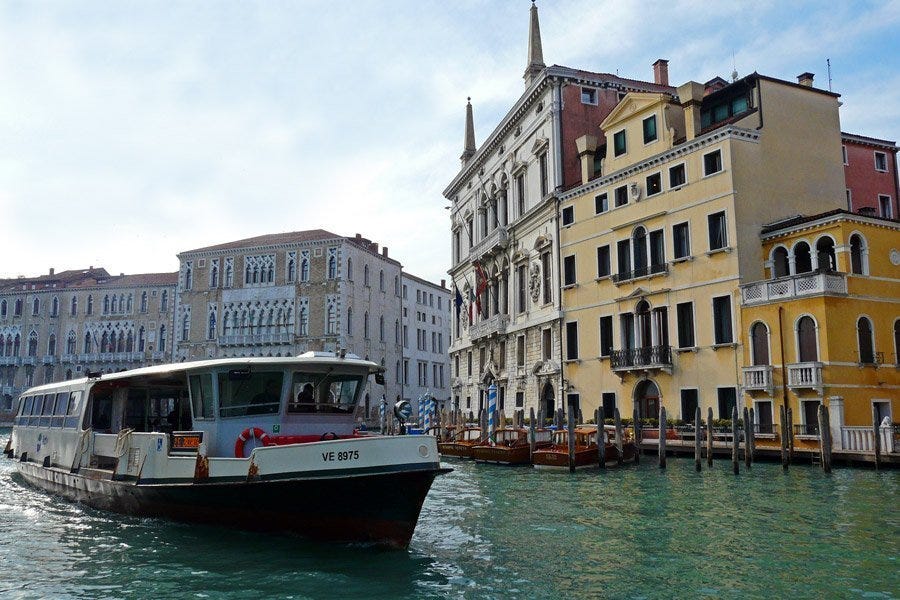 A very interesting one of the wonders of Venice… You may see a sports car travelling through the canals and that is a

Ferrari F50

floating around. Actually, it is a reproduction carried out by a famous artesian carpenter. Livio de Marchi, also known as

the Carpenter of Venice

,

was its inventor and creator, and is one of the most curious personalities in Venice. From his premiere in 1985 when he showcased a wooden boat shaped like a paper boat. He has been building more and more eccentric works that float around the canals, from a giant vase to a vintage car. His last creation was this Ferarri F50

which is motor-driven and, of course, has all the meticulous details.  
Depending on whether it is autumn or winter

, you may need

a swimsuit in order to take a walk through San Marcos

.

This is due to a phenomenon called Acqua Alta (high water).

It increases the sea level and you even get to do water skiing in the square. The

Acqua Alta (high water)

is part of everyday life in Venice and the residents of this city have learnt to live with it, in spite of all the inconveniences it causes. Venetians often do not complain about the

Acqua Alta (high water),

as they are always prepared to face it and normally won't let a high tide affect their daily activities. They always have ready a pair of rubber boots to roam free around the city without wetting their feet. Perhaps those who suffer the most when this phenomenon occurs, are those who are

public transport managers

, as  vehicles become crowed very quickly with lots of people and they have to operate in conditions that are very uncomfortable.

The word

Ciao

is originally from Venice and derives from the most formal ancient greeting 'Sciavo vostro' which means 'your slave', how passionate!
An interesting on of the wonders of Venice is that legend says that

every Christmas Eve, at midnight,

you can see the

devil himself in the form of a black cat, on the bridge of Diavolo

,

which was built that very night.
You will find all of this and much more when you discover the wonders of Venice on our Eurotrips. If you cannot wait to see them, Unitrips offers tours throughout Italy which will meet all your expectations at the best price.
Translated by Saskia Goff